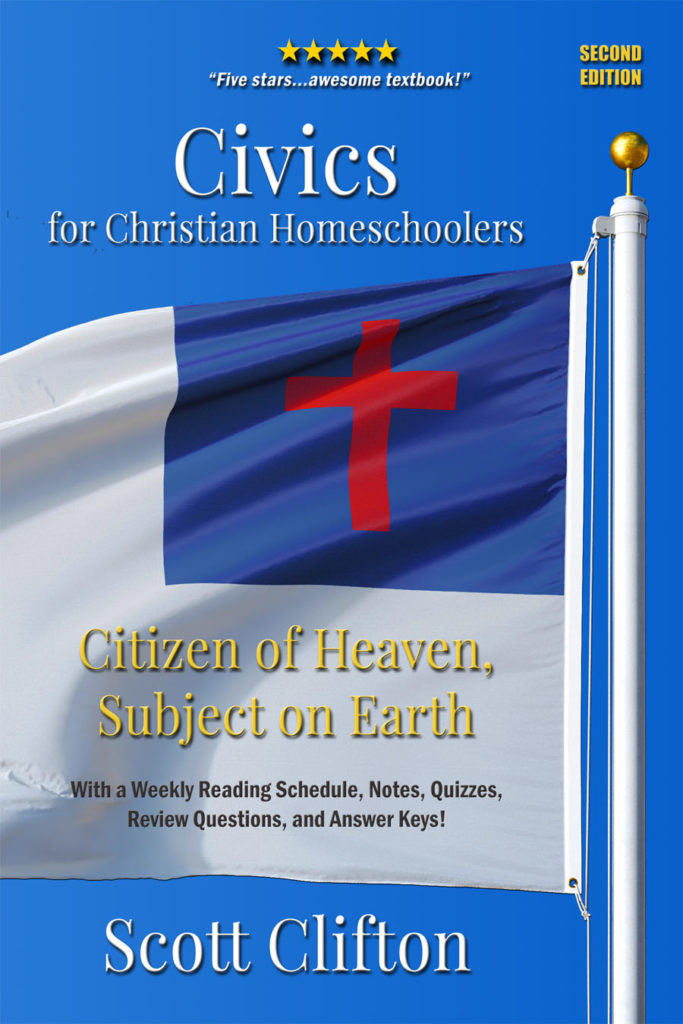 Looking for a rewarding Civics program that your Christian homeschooled high schoolers can handle on their own—and enjoy? How about one with a Biblical worldview and a focus on conserving liberty? Then set your children up with Civics for Christian Homeschoolers, a self-directed study that's exciting for students and worry-free for parents!
Civics for Christian Homeschoolers is an interesting, faith-affirming, fun, and easy-to-use program with everything your students need for a successful overview of Civics. The four daily readings per week are short and punchy, and each daily section includes review questions designed to help students really get the most out of what they read that day.
Students can check their own answers, or they can ask Mom or Dad to help!
Look what you get with this program:
A Christian worldview that (Of course!) champions small government
A handy, daily/weekly reading schedule with review questions
FREE review question answer keys
FREE quizzes, with answer keys (easy for Moms to score!)
A sense of humor so students have fun while they learn!
FREE Book Sample – Civics for Christian Homeschoolers (Right click and choose "Save Link As" to download)
Click here to get your copy of Civics for Christian Homeschoolers!
Civics for Christian Homeschoolers is available at Amazon.com; just click on link to open up its specific page below! As an Amazon Associate, I earn from qualifying purchases; if you make a purchase from one of these links, I receive a small commission. This doesn't affect the price for that item!